2 x Pitched Roofing Award 2021 Winner!
Best Use of a Heritage Roof
Best Use of Concrete & Clay Tiles for a Domestic Project
Click here to see a video of this amazing roof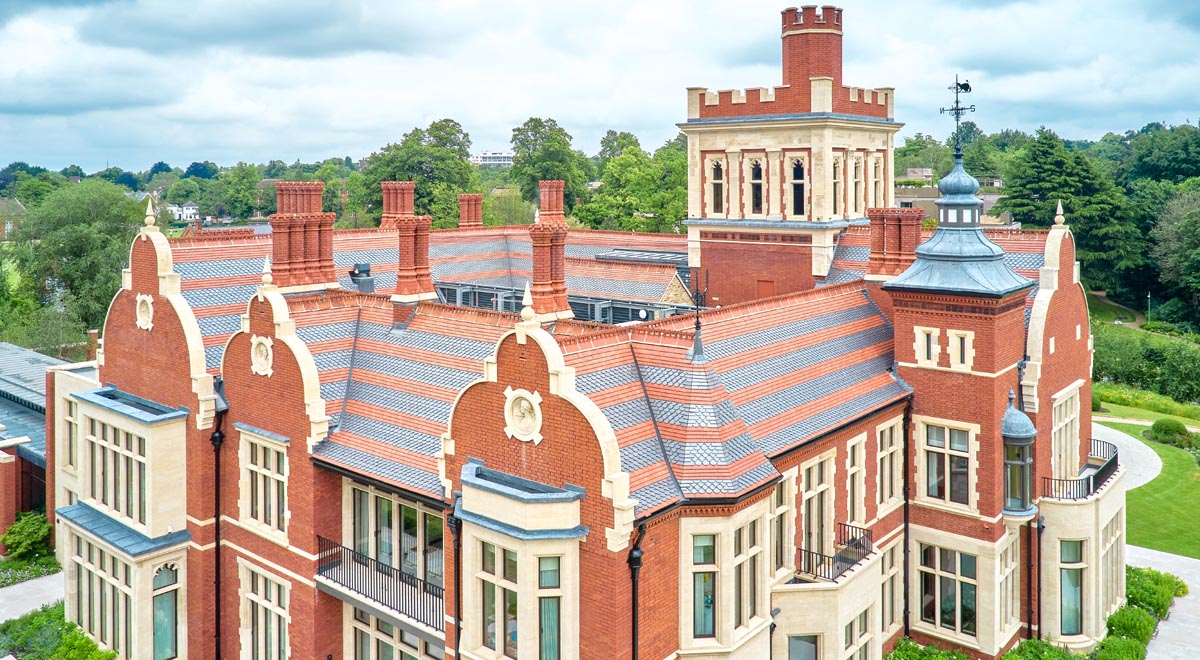 We are thrilled to announce that Dreadnought Tiles and Attleys Roofing have been awarded not just one but 2 Pitched Roofing Awards for the incredible new roof at Athlone House in Hampstead!
The house had been left derelict since 2003 but thanks to its new owner and a new scheme designed by SHH Architecture, it has been fully renovated and tranformed into a beautiful family home. New Dreadnought Staffordshire red plain tiles were used, together with alternating bands of Staffordshire blue ornamental spade and fish tail tiles. Attley's took considerable care to match up the bands on the different elevations by varying the lap in places so that the bands flow evenly across the roof. Only a small number of the original bespoke ornamental ridges were able to be salvaged and reused and Dreadnought created an exact copy to replace the 161 broken ones as well as a further 3 elaborate ornamental finials.
We are delighted to have worked on this very special project. Click here to find out more about the project.