Handmade Fittings & ornamentals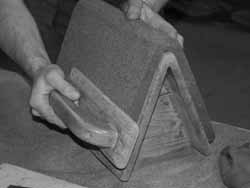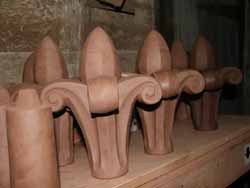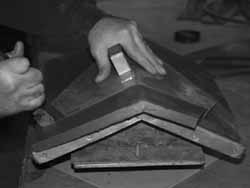 Dreadnought make a wide range of complementary clay roof components including valleys, hips, ridges, decorative ridges, finials and ventilation systems. In addition we manufacture a range of ornamental tiles in all colours which will add an individual character to any roof. All of these products are handmade in the UK by our skilled craftsmen.
Dreadnought pride themselves on providing solutions to even the most demanding and individual requests for clay roofing components, We have a dedicated specials department specialising in producing such tailored products. Should you have any designs you would like matched please contact our sales office to discuss your requirements.
If you are a heritage professional and would like to learn more about traditional clay roof tiles, we are holding some special Conservation and Heritage days at our Works in Brierley Hill. Find out more here
Click here for case study on making a bespoke ball finial
Click here to see our Heritage Gallery