Mixing clay tiles
Why is mixing important?
Seams of etruria marl clay were laid down during the carboniferous age, around 350 million years ago, and deposits of this red, iron rich clay are found in North and South Staffordshire, the West Midlands and Wrexham. It is this special iron rich clay, with very low water absorbsion and high strength when fired at high temperatures, that enables us to create truly traditional, robust Staffordshire clay building materials that will last a long time. We have our own reserves of etruria marl clay from our quarry which is located around 10 miles from our Works in Brierley Hill. Clay is one of the most variable of geological materials and our challenge is to deliver clay to our extruders that is as consistant as possible. To achieve this, we build layered stockpiles from the different seams of clay and we test the mineralogy and particularly the silica content. We then grind it and mix it to ensure it has the right consistency for the specific products we are making. However even then, the variation inherent in the clay yields differences within a batch which is the source of the characterful aesthetic of a Dreadnought tile roof.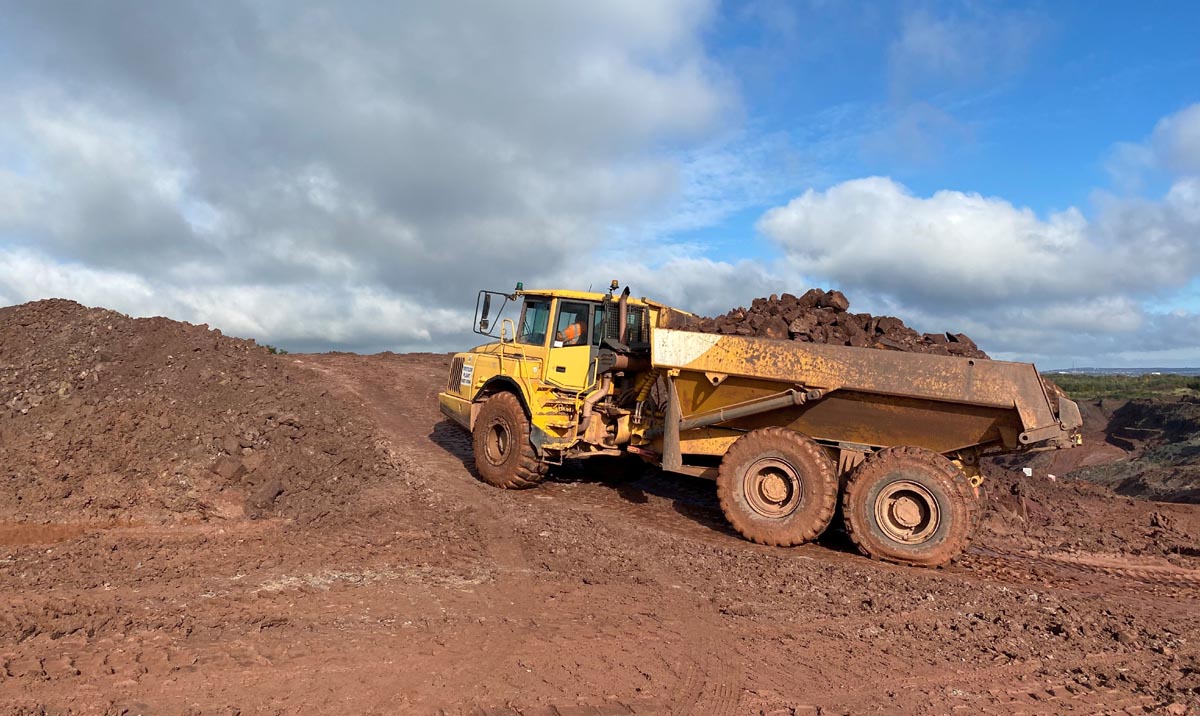 Only natural ingredients are used to create our range of Staffordshire clay colours, simply etruria marl clay, and water. Our expertise, developed over a long history in brick and tile making, controls the amount of oxygen in the kiln and enables us to produce a range of beautiful clay colours from blues and brindles through to browns and reds. Moreover, this process, using natural clay, produces tonal variations both within and between individual firings, variations that make a Dreadnought roof so special and characterful. Even within our own clay source, there will always be small variations within the clay that we use and while we do our utmost to make sure our clay is as consistent as it can be, our naturally coloured clay tiles have a range of tonal shades within each colour as well as within each firing.
Good practice
The advice when using clay tiles is always to mix from a minimum of 3 pallets. The difference between a well mixed and a poorly mixed roof is significant. A poorly mixed roof will look patchy and clumsy, while a well mixed roof will look characterful and rich. Here you can see an example of a poorly mixed Staffordshire blue roof followed by the same roof where the tiles have been removed and properly mixed before being relaid.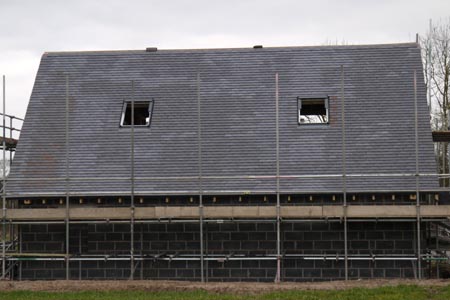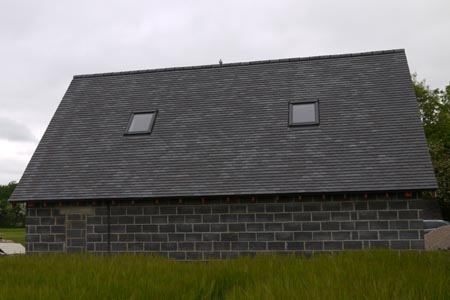 The Roof Tile Association also recommends that you:
Place a bulk order to cover the total requirements for a complete property including fittings and gables. This should also include tiles and fittings for other roofs near to the main property i.e. garages and outbuildings. This will allow the tile manufacturer to select or isolate tiles from one firing and lessen the prospects of colour variance.
Where more than one delivery is needed, where at all possible, keep tiles back from the first delivery and mix or blend them together with the second and subsequent deliveries. Continue this process until all deliveries have been made to site.