Brown antique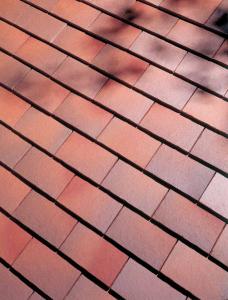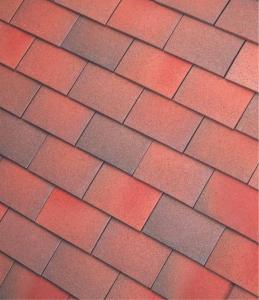 A traditional natural mixture of rich red, brown and blue multi-coloured tiles that adds character to any building. These varied colours are produced by skilled control of the burning process and cannot be reproduced by artificial means.
Available in Smoothfaced/Sandfaced
Case Studies
Redevelopment of St James Church
Brown Antique Plain Clay Roof Tiles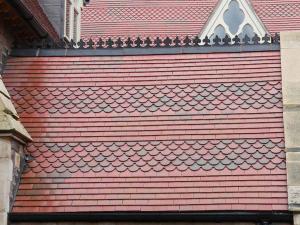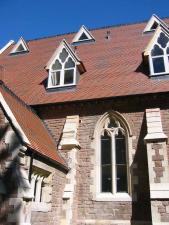 The redevelopment of a derelict Gothic Grade II starred listed church building into twelve luxury apartments.
The challenge was to retain and restore the original features of the church and provide a series of modern spaces in a contemporary style to complement the original elements.
The original roofing specification was to strip and reuse as many tiles as possible and make up with second hand. The impossibility of finding matching second hand ornamental tiles and fittings in such quantities was evident to Lewis Roofing who requested Dreadnought to offer new tile alternatives. Full Details
Cropthorne autonomous house - one of the most energy efficient homes in the UK
Brown Antique Plain Clay Roof Tiles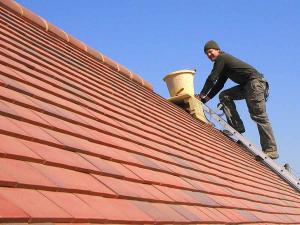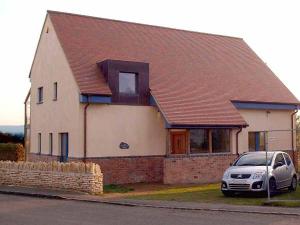 Mike Coe, a self builder from Worcestershire, set out to build himself one of the most energy efficient buildings in the UK.
Mike wanted to build a house that would be beautiful as well as ultra energy efficient and the roof, being the most prominent feature of the house from the road, was to play a major part of the aesthetics. He therefore decided that a clay roof would best satisfy his objectives and he found that Dreadnought provided the widest range of natural colours to choose from.
While he had considered the benefits of using reclaimed tiles in onrder to minimise the embodied energy of the building, he found that as the amount of embodied energy needs to be offset against the lifetime of the product, new Dreadnought tiles that could last over 100 years would provide the greenest solution. Full Details
Vale Royal Abbey Estate - WINNER - BEST NEW BUILD CLAY ROOF - HOUSING
Brown Antique Plain Clay Roof Tiles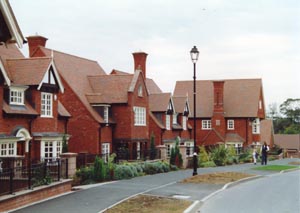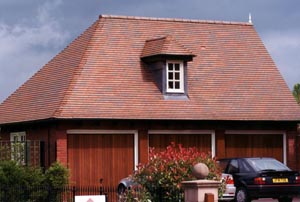 Dreadnought Brown Antique Sandfaced Plain Clay Tiles were used to bring quality, colour, variety and interest to the roof tops of these luxury homes. Full Details
RSPCA Educational Building
Highly Commended - Best New Build Clay Roof - Commercial
Brown Antique Plain Clay Roof Tiles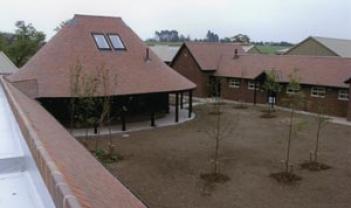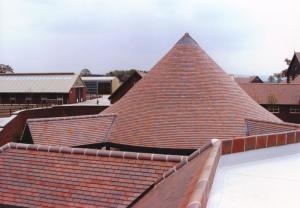 Designing curved roofs requires a product where roofers are not required to hand select tiles as this would add considerable time to the roofing process. Dreadnought tiles were selected for their consistent quality control and dimensional stability not present in handmade tiles. This consistency ensured the same degree of curvature to both ends of the building. Full Details
Technical Info
Dreadnought Tiles conform to BS EN 1304:2013 and should be fixed in accordance with BS 5534 "Slating and Tiling" part 1 & 2 and BS 8000 Part 6.


Freeze Thaw Standards require plain clay tiles for use in the U.K. to withstand at least 150 freeze / thaw cycles under method E of European Standard EN 539-2:2013. At Dreadnought Tiles we regard this as too low for our climate and we therefore test our tiles to withstand in excess of 400 cycles.
Download Freeze Thaw Testing Report
Download Specification sheet as a word doc
| | | | |
| --- | --- | --- | --- |
| | Tiles | Eaves | Gable |
| Size | 265x 165 mm | 215x 165 mm | 265 x 248 mm |
| Weight | 1.19 kg | 0.95 kg | 1.8 kg |
| Pattern | Traditional Single Camber | | |
| Material | Etruria Marl | Etruria Marl | Etruria Marl |
Pitched Roofs
Vertical
Minimum Lap
65 mm
32 mm
Maximum Gauge
100 mm
115 mm
Minimum Gauge
88mm
88mm
Approx Weight at
Maximum Gauge
71 kg/m2
63 kg/m2
Nails
38 x 2.65 mm alloy
38 x 2.65 mm alloy
Battens
38 x 25 mm
38 x 25 mm
Minimum Pitch
35 degree
Quantity Guide
| | |
| --- | --- |
| Tiles @ 100mm Gauge | 60m2 |
| 115mm Gauge | 53m2 |
| Eaves/Tops | 6/lineal metre |
| Gable (Tile and Half) | 5/lineal metre of verge |
| Hips and Valleys | 10/lineal metre of main rafter |
| Ridges | Supplied in 300 mm and 450 mm lengths |
Relevant Fixing Standards
| | |
| --- | --- |
| BS 5534 2014 | Code of Practice for Slating and Tiling |
| BS 8000-6.2013 | Workmanship on Building Sites |
| BS EN 1991-1-4:2005+A1:2010 | UK National Annex to Eurocode 1 -Actions on Structures - Part 1-4: General actions - wind actions |
Environmental Info
Place of Manufacture: Brierley Hill, UK
Environmental Management: ISO 14001 Download Certificate
Quality Management: ISO 9001 Download Certificate
Life Cycle: BRE 'A+' rating
Freeze Thaw Testing to in excess of 400 cycles Download Freeze Thaw Test Certificate >>
Energy: Fired in gas kilns to 1130 degrees
Raw materials: Etruria Marl Clay from our local quarry in Brierley Hill, sand
Lifespan: > 60 years. Second hand tiles that have been on roofs in excess of 100 years often sell for more than new tiles on the 2nd hand market
Recyclability: Can be crushed and used as aggregate and/or as an inert bulk fill
Packaging: We keep packaging to a minimum using wooden pallets. We do not shrink wrap or use plastic straps.
Find out more about Dreadnought Tiles approach to sustainability
Roof Components
BIM
Dreadnought BIM Objects
Request Sample
Machine-Made Sample Request Form