Case Study - Self build project with rustic charm
Clay Roof Tile :Dreadnought's Rustic Dark Heather tiles
Architect: Geoff James at Matthew Montague Architects
Background
When it came to selecting materials for her self build project, Stephanie Snookes knew she wanted to use natural products. She had been very fortunate to secure the perfect plot in a highly desirable village near to Derby and was keen to create as high quality a build as her budget would allow.
Challenge
Her architect, Geoff James at Matthew Montague's is an arts and crafts specialist and he incorporated some elegant details within the roofscape such as flared verges and ornamental banding. Stephanie had initially wanted to use handmade tiles, but was deterred by the expense and her local Buildbase recommended that she look at the Dreadnought range.
Solution
Dave Sherry, from Dreadnought, visited Stephanie and introduced her to their new Rustic range, a sanded machinemade tile with a rustic texture which delivers an established look, at a significantly lower cost than handmade rooftiles. With Dave's help, she selected Dark Heather tiles, as the purply blue shades blended well with the bricks she had chosen.
Result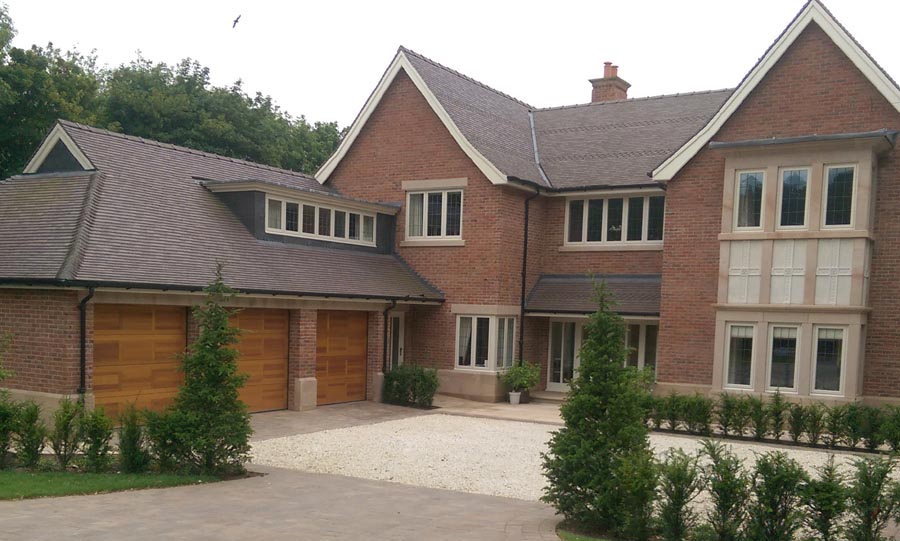 The project has been such a success that Stephanie is about to build again having secured the plot next door! She will use the same combination of bricks and roof tiles as she is confident they will add value to her project.