Case Study - Evolution Centre
Clay Roof Tile : Dreadnought Staffordshire blue plain clay tiles

Main Contractor: Roofrite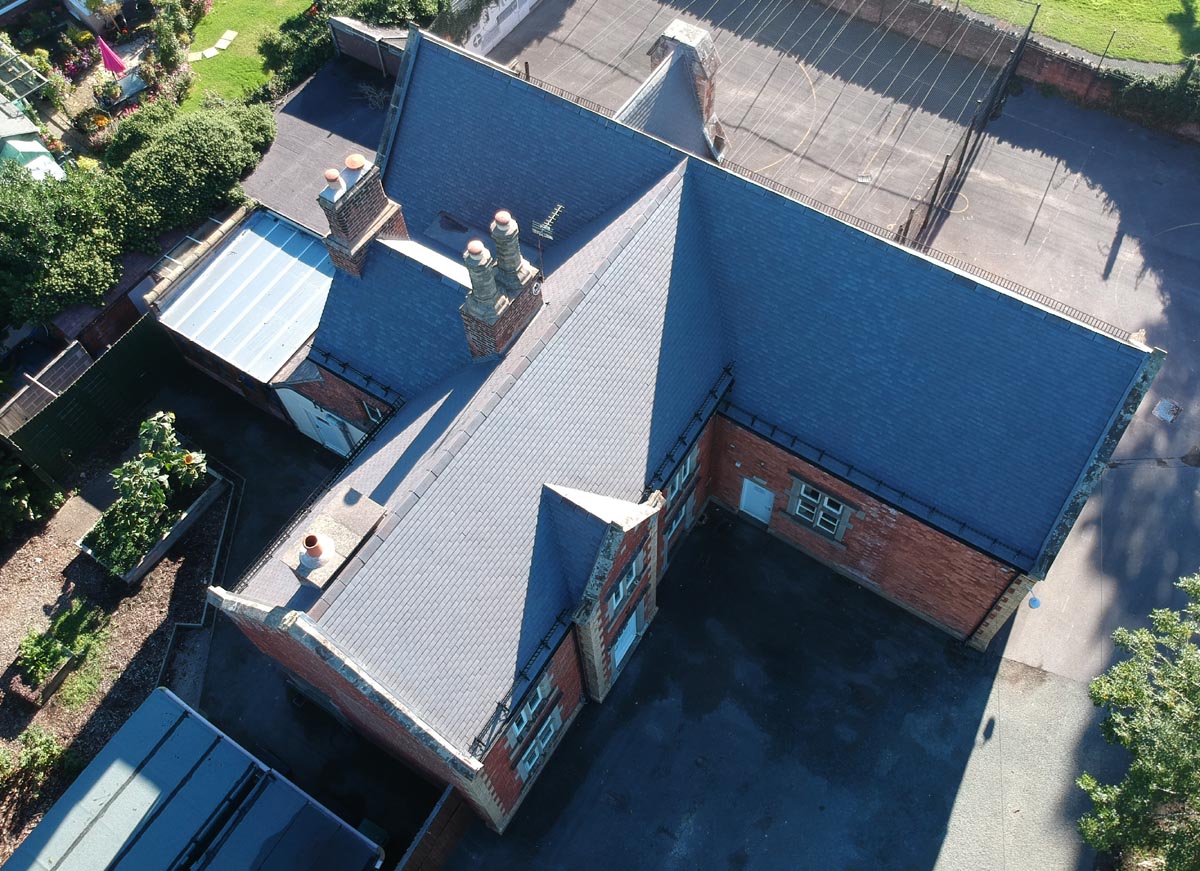 Challenge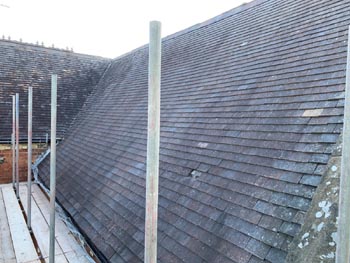 There comes a time with an old roof when repairs and maintenance are too extensive and it is no longer more efficient to patch up damaged areas. At the Evolution Centre, an independent Primary and Secondary School in Bicton, Shropshire, the decision was taken to reroof and the objective was to source new roof tiles that would be as similar as possible to the old handmade clay tiles so that the building would still look very much the same while the roof would be guaranteed in terms of both workmanship and materials.
Solution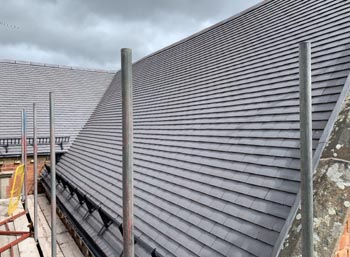 Roofrite in Shrewsbury were appointed main contractors and they specified Dreadnought's Staffordshire Blue machine-made tiles whose natural clay colour is derived from the iron content in the clay giving the tiles natural shade variations very similar to the original tiles on the building. Dreadnought are the only tile manufacturer today, still able to produce an authentic Staffordshire blue clay tile, other manufacturers use surface stains to produce a dark tile, but this does not have the same tonal variations and warm character of a true Staffordshire blue. Ross Jones from RoofRite explains "We also considered Dreadnought's Staffordshire blue handmade tiles but their machine-made range fitted better within our client's budget and their authentic colour and shape suited the building well. Many of the original roll top ridges with slotted inserts had blown, and although Dreadnought could have made new ones to match, the client decided to go with a more cost efficient plain angle ridge".
Result
The roof has a steep pitch, 45 degrees in most places, though in some areas it is considerably steeper. The original roof had snow guards which were not up to today's standards. The client wanted to ensure the children's safety, particularly in the playground and above the entrance, and decided to replace the snowguards with a more sturdy modern version.
The new roof looks fabulous and has been brought up to modern standards.