Mixed handmade blue tiles
This self build project in Oxfordshire lies on the edge of a conservation area. Selfbuilder Bernice Cuthbert had been looking for handmade clay roof tiles for some time but had been disappointed by the samples she had received which she felt were too stark and harsh to blend in with the old buildings in the surrounding area. She explains "I didn't want the rooftiles to jump out at you, I wanted them to blend with the rest of the house and since the roof is fairly large for the size of the building, I knew I needed to find the right tiles."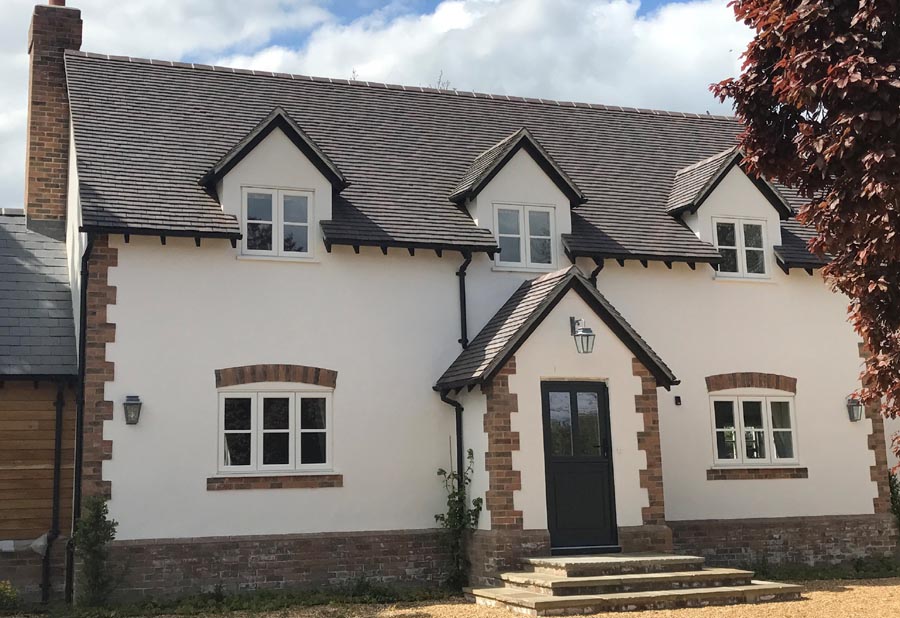 Finally Bernice found Dreadnought Tiles on the internet, and her local area manager arrived the following day with samples. She could immediately see the difference between the natural mellow Dreadnought clay colours and the harsh, artificial colours of the handmade samples from other manufacturers she had already received With the help and advice of Dave Sherry, her local area manager, she settled on a mixed blend of Staffordshire Blue and Dark Heather handmade tiles which picked up on the blue shades in the handmade bricks she had selected. Her tilers did a great job of mixing the tiles, taking their time to get it absolutely right.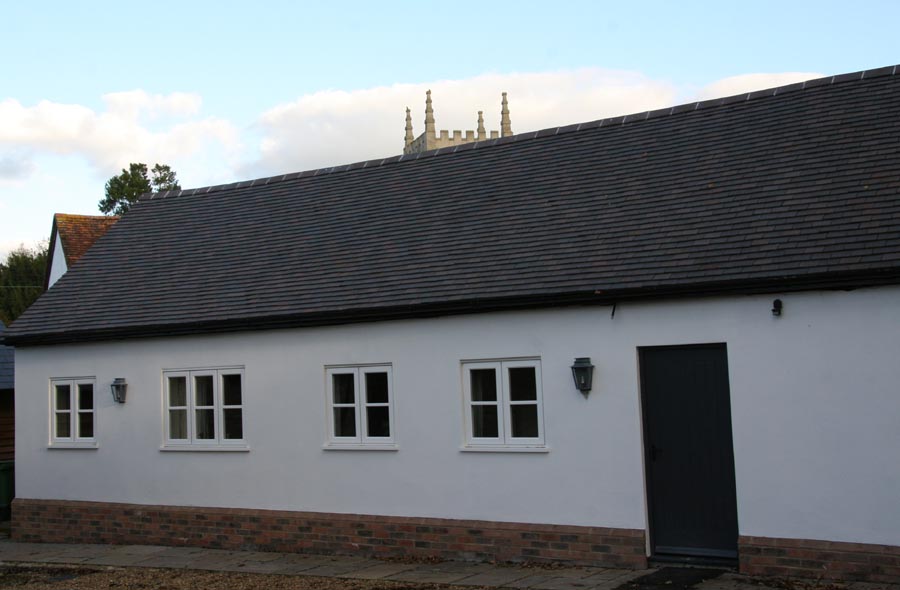 "I have been delighted with the tiles since day one and still get huge pleasure out of looking at them. This is all thanks to your timely visit with a sample and very good advice, as I had been trying to find tiles that I liked for a long time and had not been happy with any that I had seen." Bernice Cuthbert.