Remodelling and extending a school house
Architects : Base Architecture and Design Ltd
Roof tiles : Staffordshire blue smooth plain and ornamental club tiles, angle ridge and two hole ornamental ridge
Roofing Contractor : Albrighton Roofing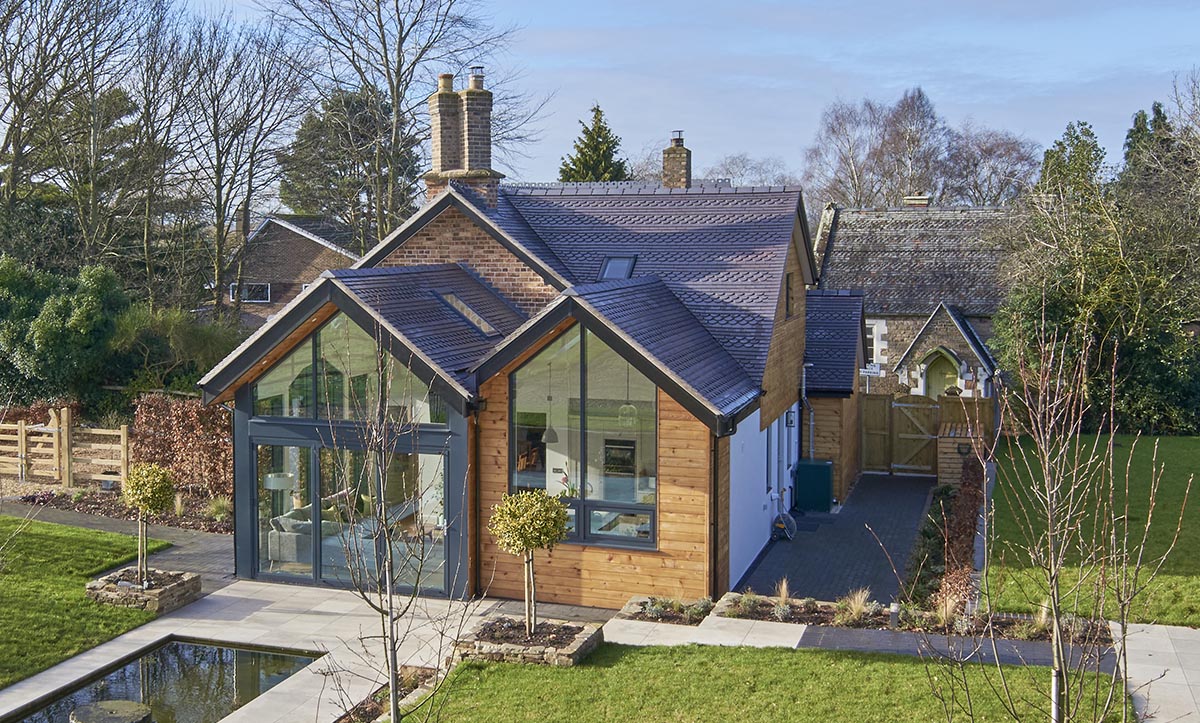 The original building of this school house had been changed and extended in the past. It is located in a sought after village in Shropshire surrounded by Green Belt and open countryside. The owner was keen to use the space better whilst also enjoying the best views from the main living areas.
Base Architecture and Design were appointed and they proposed a new design to improve the usable space of the building without increasing its volume. They removed an old extension and replaced it with a two storey glazed extension, much more suited to 21st century living!
Both the architects and the homeowners agreed that the remodelled house needed to sit comfortably in its surroundings and be sympathetic to other buildings in the local vernacular. The building had previously had a large format concrete pantile on the main roof, and a plain tile on the extension, while the neighbouring properties, formally the School and the Post Office were both tiled with handmade Staffordshire blue clay tiles. Dreadnought Staffordshire blue tiles are a traditional, authentic product. Their permanent natural burnt clay colours are produced entirely through control of the burning process, without any surface stains, pigments or coloured sands used by most manufacturers today. The subtle tones, which improve with age, have a mature, mellow appearance that blends in with its surroundings and is often accepted in conservation areas. Dreadnought's machine made Staffordshire blue tiles were specified together with a two hole ornamental ridge for the original building and an angle ridge for the new extension. All ridge tiles were dry-fixed over the tileline ridgeroll ventilation system to provide good high level ventilation throughout the roof.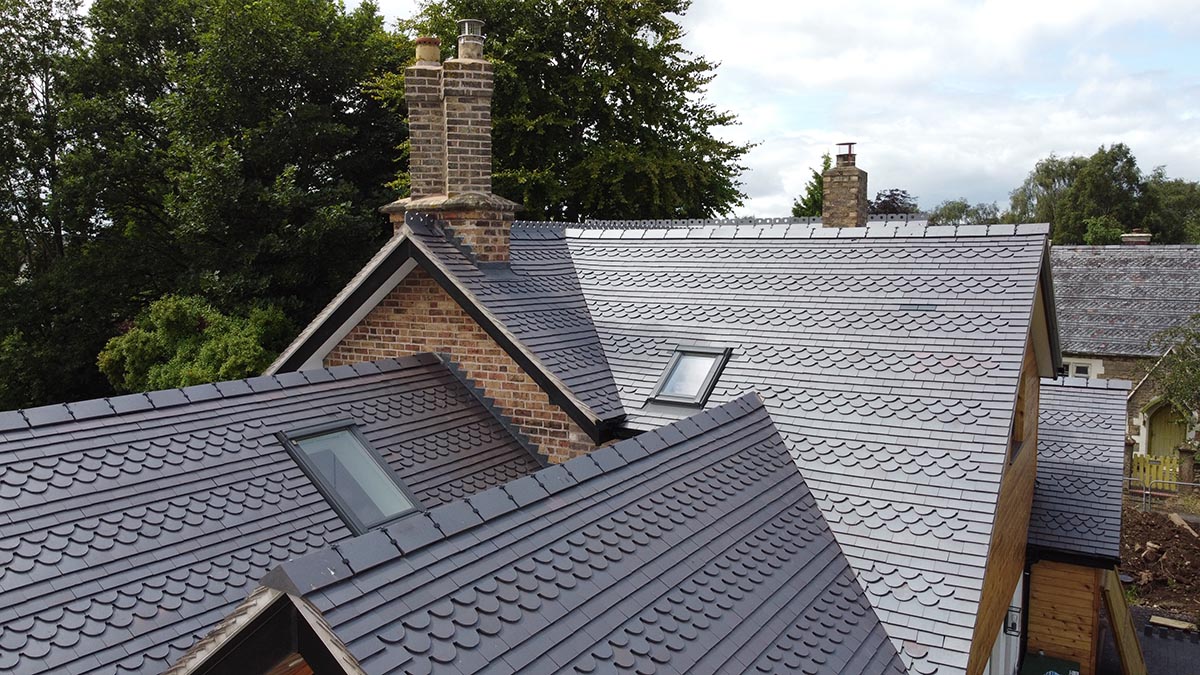 The architects and the homeowner are all super proud of this project, and we at Dreadnought think it looks pretty fabulous too!