Reroofing of All Saints Church in Fleet
Shortlisted for 2023 Pitched Roofing Awards - Best Heritage Roof
Architects : Acanthus Clews
Roof tiles : Staffordshire brown brindle plain and cocks comb ornamental ridge
Main Contractor Buxton Building
Roofing Contractor : Fildes Roofing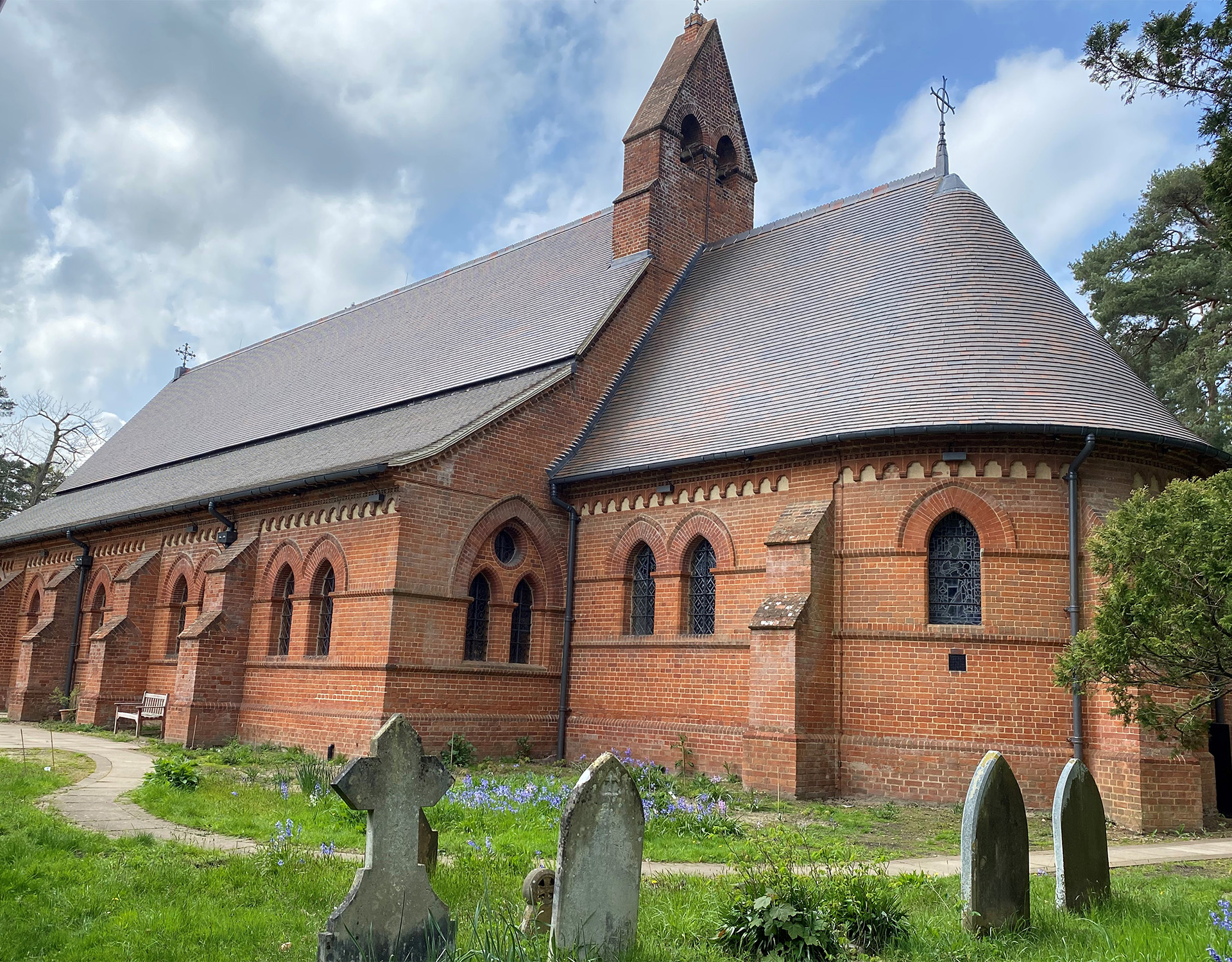 Built in the 1860's by architect William Burges, Grade II* listed All Saints Church was one of the few buildings in Fleet with real architectural merit. In June 2015, it was subject to an arson attack which destroyed the entire roof and most of the interior, causing £4.5m of damage. A temporary corrugated metal roof was installed by the insurers after the fire to protect what was left of the interior. There were some aspects of the rebuild that were not covered by the insurance and a church fund was quickly set up to raise the remaining funds required in the local community. Here are some images of the building before and after the fire.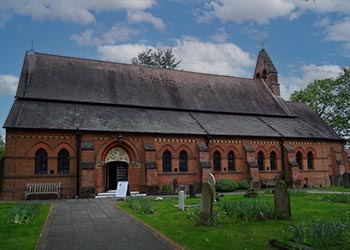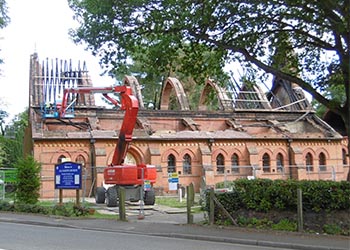 Dreadnought Smooth brown brindle machine-made clay plain tiles with ornamental cocks comb ridges as well as Dreadnought clay quarry tiles in Staffordshire red and blue were specified by architects Acanthus Clews. Roberto Di Carlo, Associate Architect explains, "For both the roof and floor tiles we were keen to get some that matched as closely as possible to the originals. The floor tiles had to be as close as possible in size texture and colour as they were being used with salvaged tiles from the floor, which included a range of tiles from different eras. The roof tiles also needed to match but would be all new and therefore consistency in the product was important. We had very many samples from different companies, but in the end were happiest with those provided by Dreadnought, from their aesthetics as well as the performance we could expect."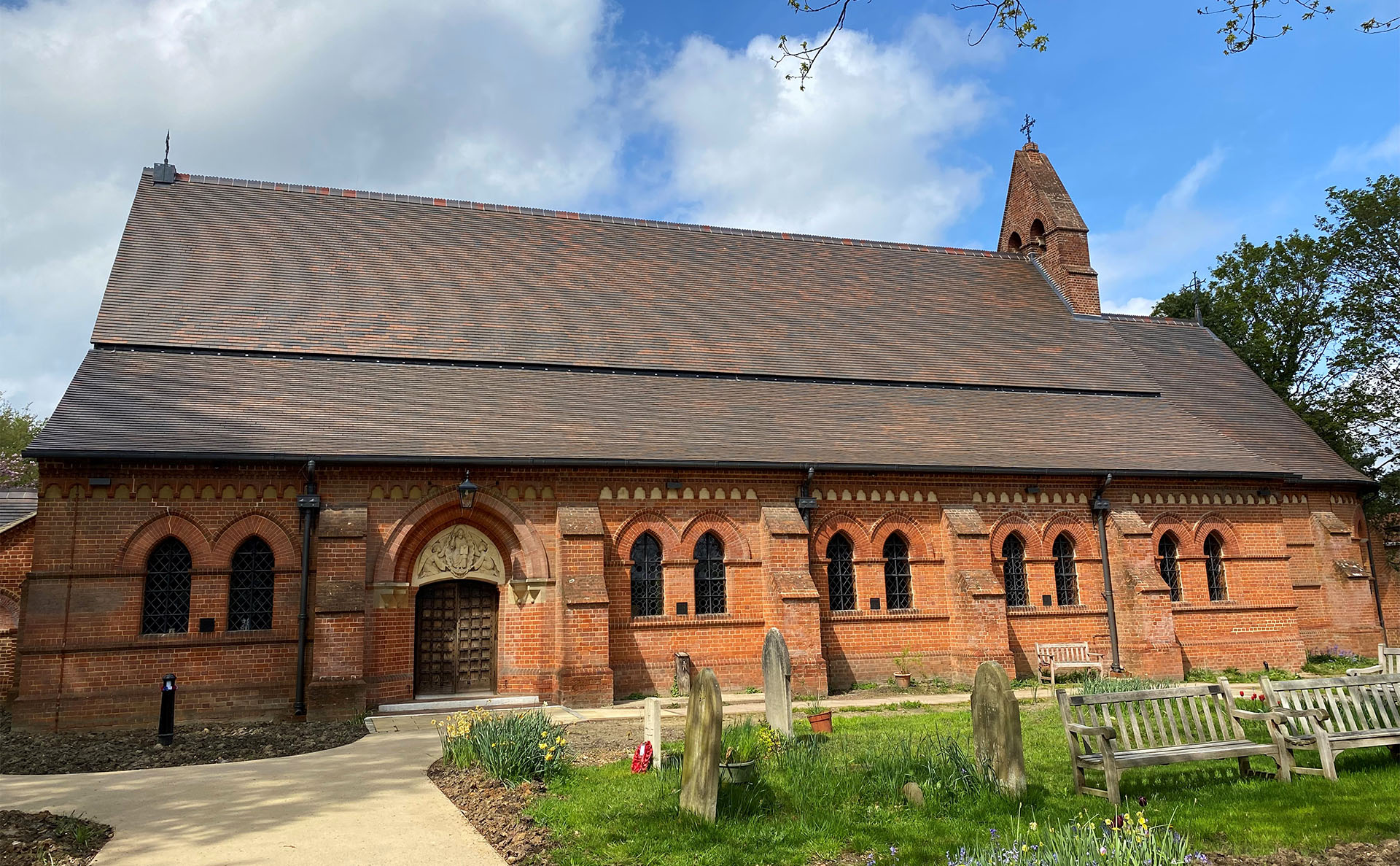 Main contractors Buxton Building recreated and installed all new roof timbers and cross laminated timber boards were fixed over these timbers with sarking board. Roofing Contractors Fildes Roofing then applied a breather membrane, counter battens and battens and began to lay the tiles. Tiles at all perimeters and in every third course were twice nailed. The handmade cockscomb Dreadnought ridges were secret bedded with lime mortar and also secured using a Dreadnought Butterfly Clip at the butt joints. A double tile undercloak was used due to the depth of the bedded verges. This was a steep roof with a pitch of 54o and the rafters were over 6m long making it a difficult roof to work on. At the rear was a tightly curved apse roof which required every tile to be cut to achieve a smooth curve, and the roofers have done a great job of it!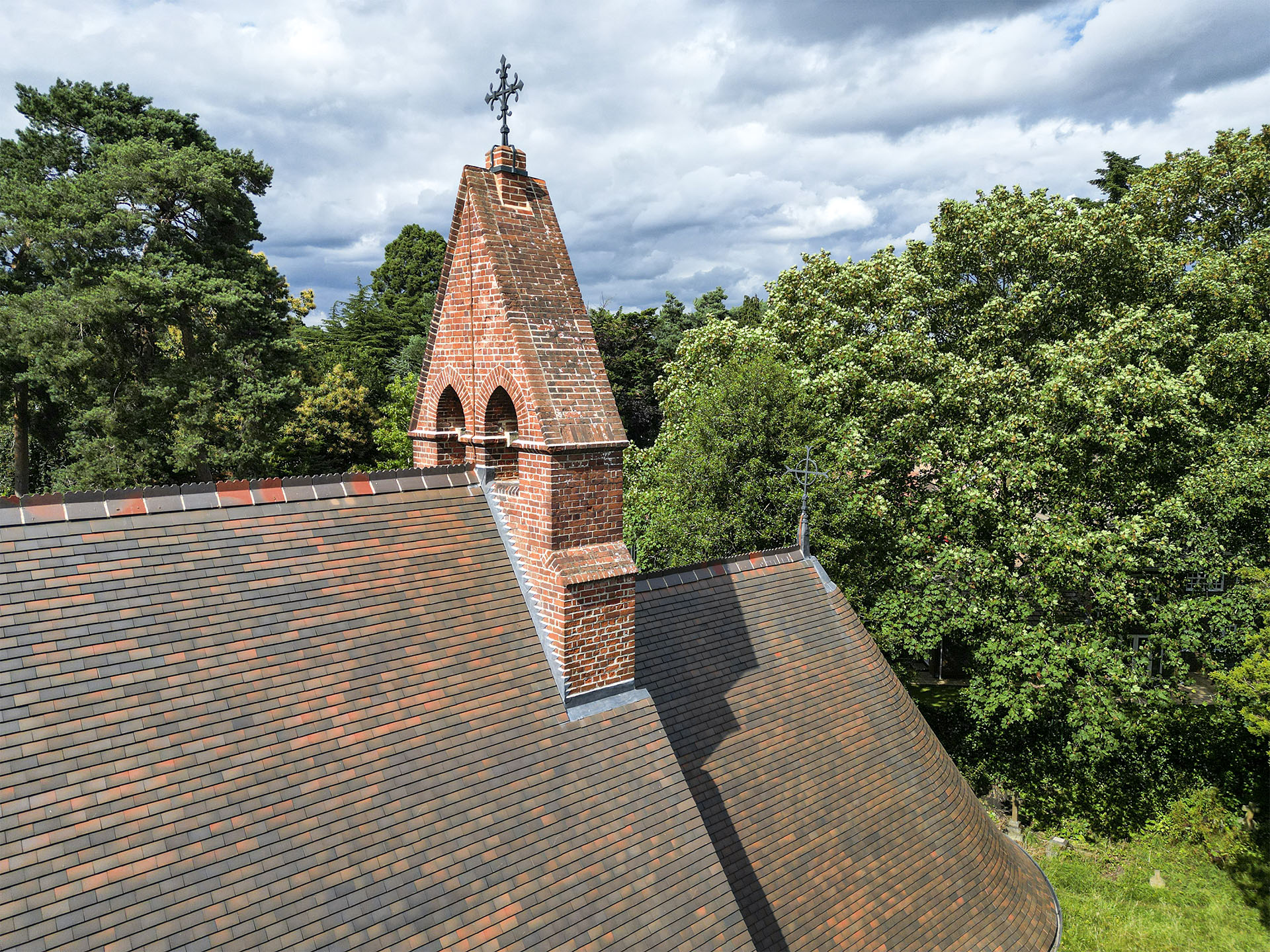 A surrounding graveyard made access to the site very tight and restricted, which again made the job more complex for Fildes Roofing.
Internally Dreadnought quarry tiles have been laid on top of underfloor heating, replacing those areas of damaged flooring as well as inside the brand new porch at the entrance. The tiles provide such a seamless match, its not easy to see which ones are old and which are new!