Case Study - St John the Evangelist Church, East Dulwich
Highly commended project in the "Best Ecclesiastical Refurbishment" category at the CRTC awards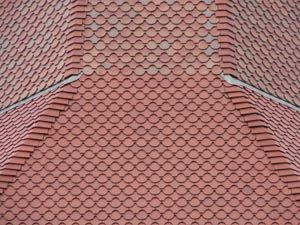 Clay Roof Tiles
Dreadnought Plum Red and Country Brown with ornamental tiles and bespoke handed hips.
Roofing Contractor: E J Roberts
Architect: Jonathan Louth Architects
Background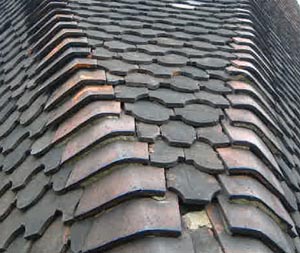 The church, which was designed by Charles Baily, was completed in 1864 and consecrated in 1865. Apart from minor water leaks and some dampness, records show that over the years the original materials have always remained strong and robust.
The original tiles on the spire roof, which is 115ft off the ground to its apex with a slope length of 45ft, had been fixed with iron through peg-tile holes which corroded and blew off during a storm during the 1880s. Archives show that the builder was required to return and re-fix the same tiles using copper clout-head nails, most of which had survived until the recent re-roofing.
Challenge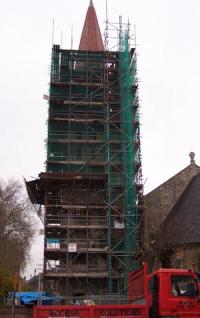 One of the major challenges on the project was designing and erecting a scaffolding structure that incorporated a working lift every two meters and cleared the top of the spire, without touching the building's exterior. A team of engineers was commissioned to design the structure and it then took approximately two months to put up.
E J Roberts Roofing was appointed as the main contractors and started work on the six month project during July 2005. Paschal Fennelly, of E J Roberts Roofing, explains: "The existing roof tiles were nibless and nailed directly to the boarding. After such a long time the nails were showing signs of fixing fatigue and a small number of tiles had fallen off the spire roof, which made it dangerous in terms of public safety.
"We had to replace all the existing tiles, which were an alternating combination of club and fishtail feature tiles, with very similar products. This can often be a major challenge especially as the original tiles were so old. However Dreadnought Tiles offered naturally coloured products and were able to specifically produce special angle hip tiles that were an exact match to the original tiles.
Solution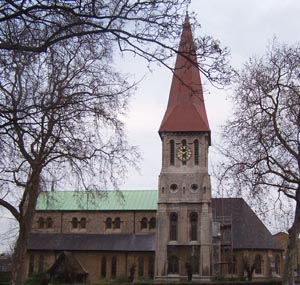 "In total more than 7500 plum red tiles were used with approximately 2500 country brown tiles. Again half of these were club tiles and the remainder were fishtails. In addition 1000 unusual handed hips were used of one pattern and 400 of another.
Paschal adds: "We used a conventional fixing method by fixing battens onto the existing boarding, which had shrunk in places. The new nibbed tiles were hung on the battens and then fixed twice with aluminium nails. This provided a better fixing solution than the original method.
"Another problem arose when we were close to completing the project and realised that the spire was actually slightly higher than was originally thought. This meant we were approximately 100 special angle tiles short and because they had been custom made for this job we couldn't just pick some more up from the local builder's merchant! We spoke to Dreadnought and one of the company's top specialist tile makers agreed to cut his holidays short and pulled out all the stops to ensure we could maintain our build schedule."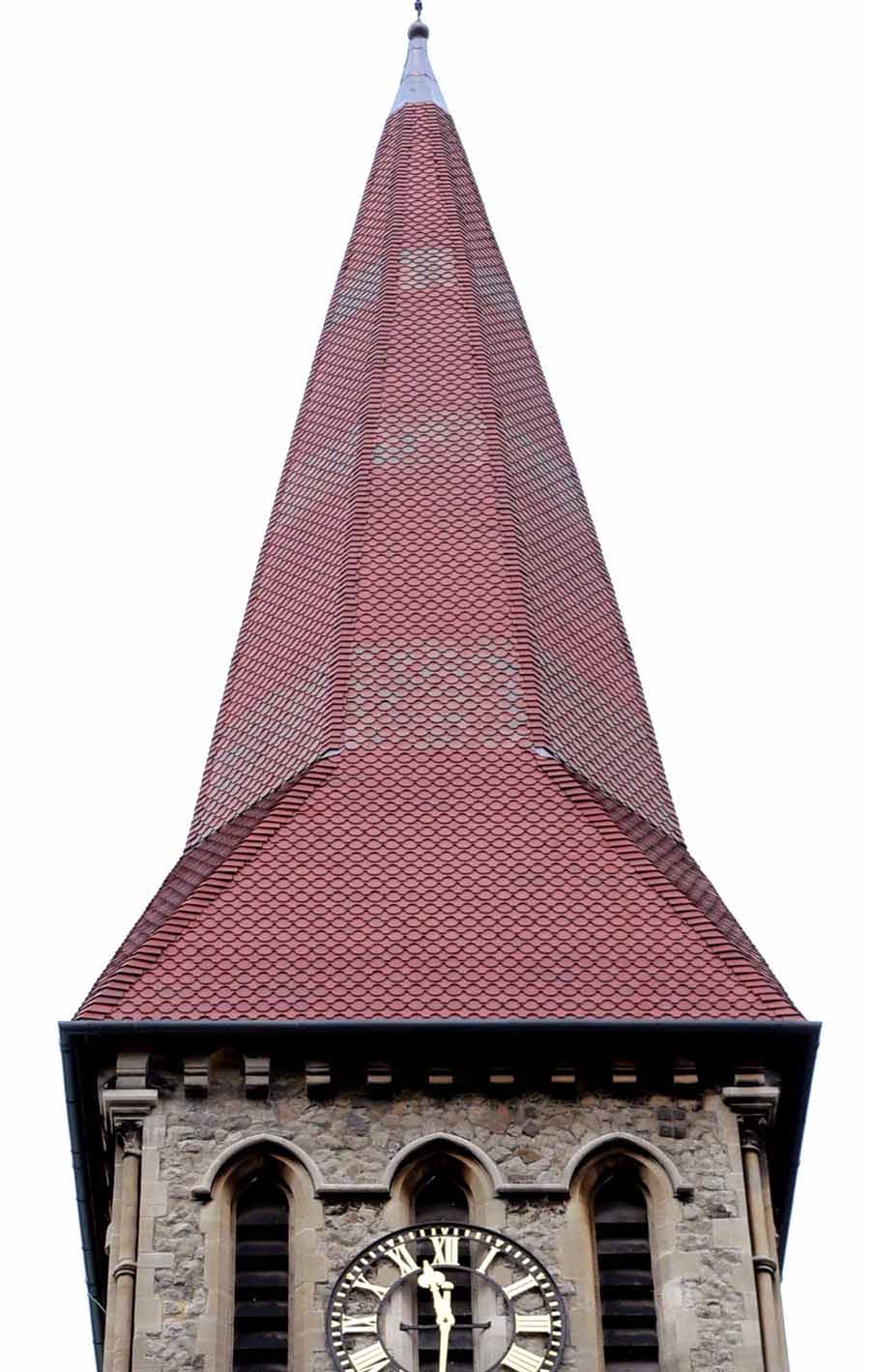 Result
The versatility and distinctiveness of clay tiles means they restore character, charm and historical magic to refurbishment and heritage projects. The end result at St John the Evangelist Church is superb and the new spire roof has given the building a whole new lease of life as it towers over its neighbouring streets of Victorian houses.