A contemporary extension using Staffordshire blue clay tiles
Clay Tiles - Staffs blue clay tiles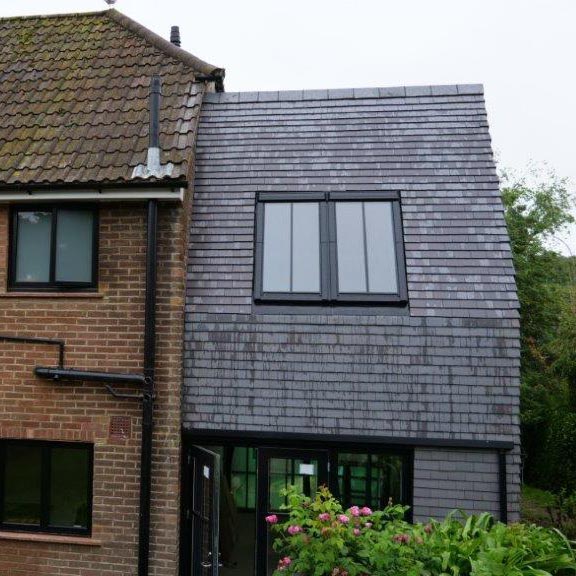 Stephen and Amanda have lived in their house for 40 years, and they decided they needed to have more space to socialise. As they were keen not to move, they decided to build an extension to their semidetached house. They were originally keen to use timber shingle tiles, but unfortunately they couldn't get them through planning. They also felt that timber would not age very well and they were keen to build something that would require minimum maintenance and would age well over the years.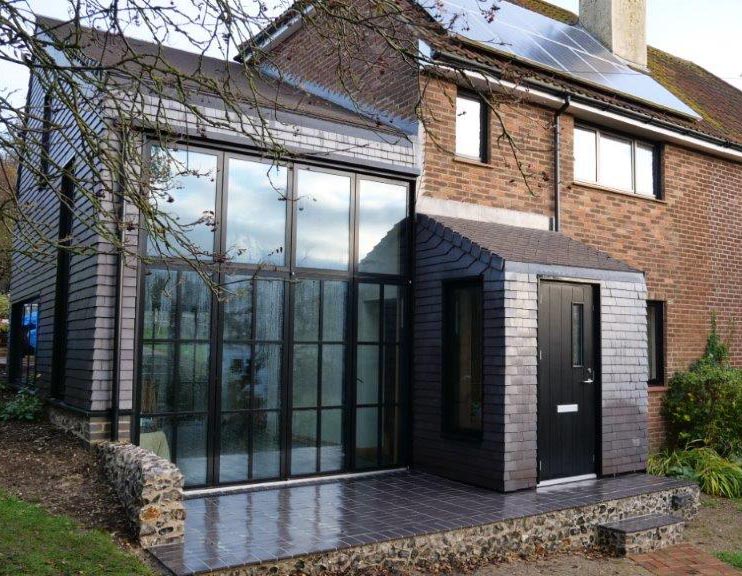 Stephen is a roofer by trade and he has been aware of Dreadnought's range of Staffordshire clay roof tiles for many years, but it was when they visited Build It Live SE exhibition in Maidstone Kent in February 2020 that they both fell in love with Dreadnought's Staffordshire blue tiles. Interestingly Amanda confesses that she is not a big fan of traditional vertical tiling, and yet she loved these tiles and the way their colour appears to change in different light conditions.
Stephen not only project managed his extension, but he also carried out all the tiling, working out the intricate details of how to transition the tiles from the roof to the walls as well as from one vertical wall to another. Dreadnought are one of the only clay tile manufacturers to offer a special mansard tile which allows the clay tiles to transition from the roof, all the way down over the vertical walls to the ground. They also offer special external angle tiles which allow the tiles to wrap all the way around the vertical walls of the building.