Stephen Taylor Court at Croft Gardens, Kings College Cambridge

Architect - Feilden Clegg Bradley Studios
Roofing merchants - White Roofing
Main Contractors – Gilbert Ash
Products – Staffs blue handmade clay tiles, Staffs blue quarry tiles
Winner AJ Award for Housing Projects 2023
Shortlisted in the WAF Awards 2023
The new Stephen Taylor Court at Kings College Cambridge is made up of 3 crescent terraces, a renovated Victorian villa and a new one, all surrounding generous gardens. It lies within a conservation area, known for its Arts and Crafts houses which Architects Feilden Clegg Bradley Studios looked to reference, in a contemporary way, in its design. They targeted a 100 year design life for the project, designing to Passivhaus standards to have as low a carbon impact as possible and material choice was an important part of this.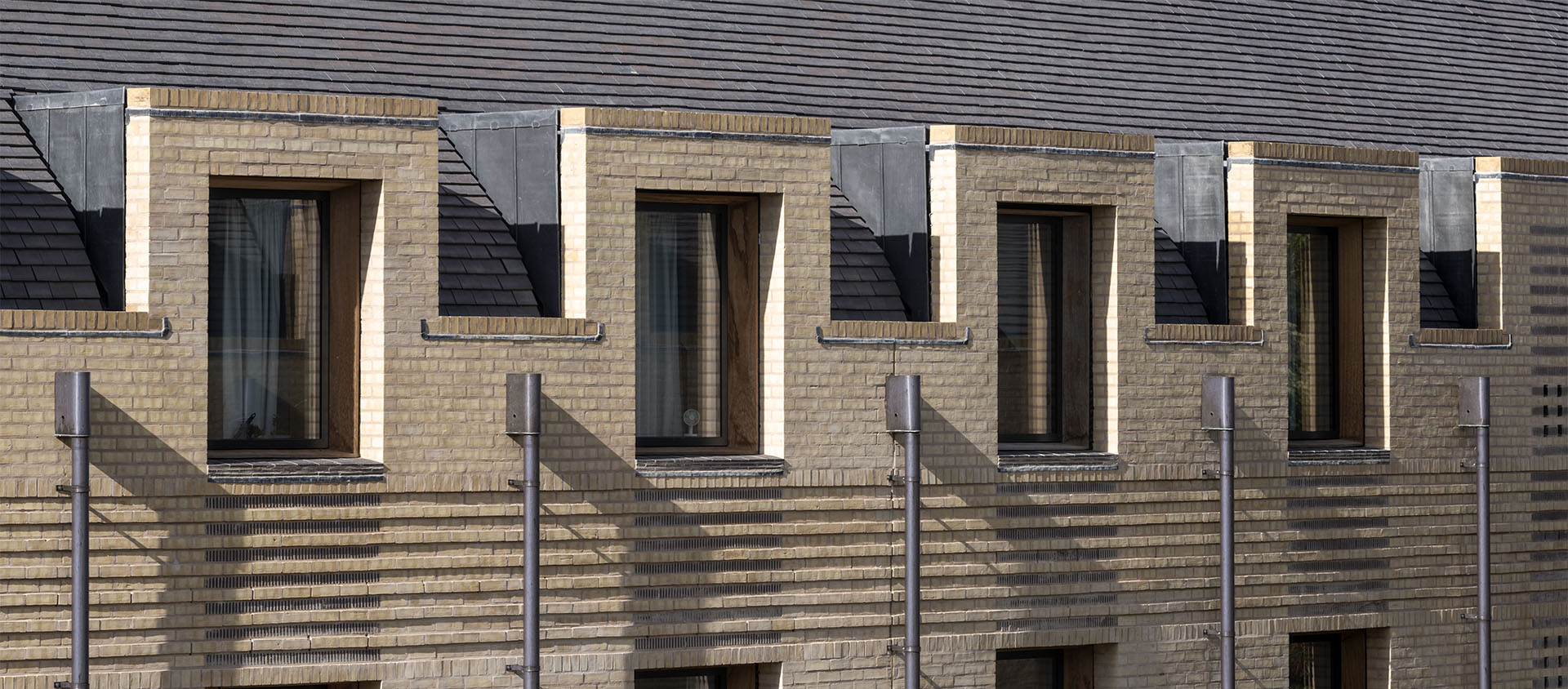 The 3 crescent terraces use a CLT (cross laminated timber) structure, clad in gault bricks and Dreadnought Staffordshire blue clay handmade rooftiles on the gently curved roofs. The buildings strike a careful balance of verticality and horizontality which is expressed with vertically stacked windows and dormers and horizontal ribbing in the brickwork. Ketley clay quarry tiles feature in the deep window reveals as well as in the brick courses beneath the windows adding detail and emphasizing both the horizontal and vertical rhythms of the buildings.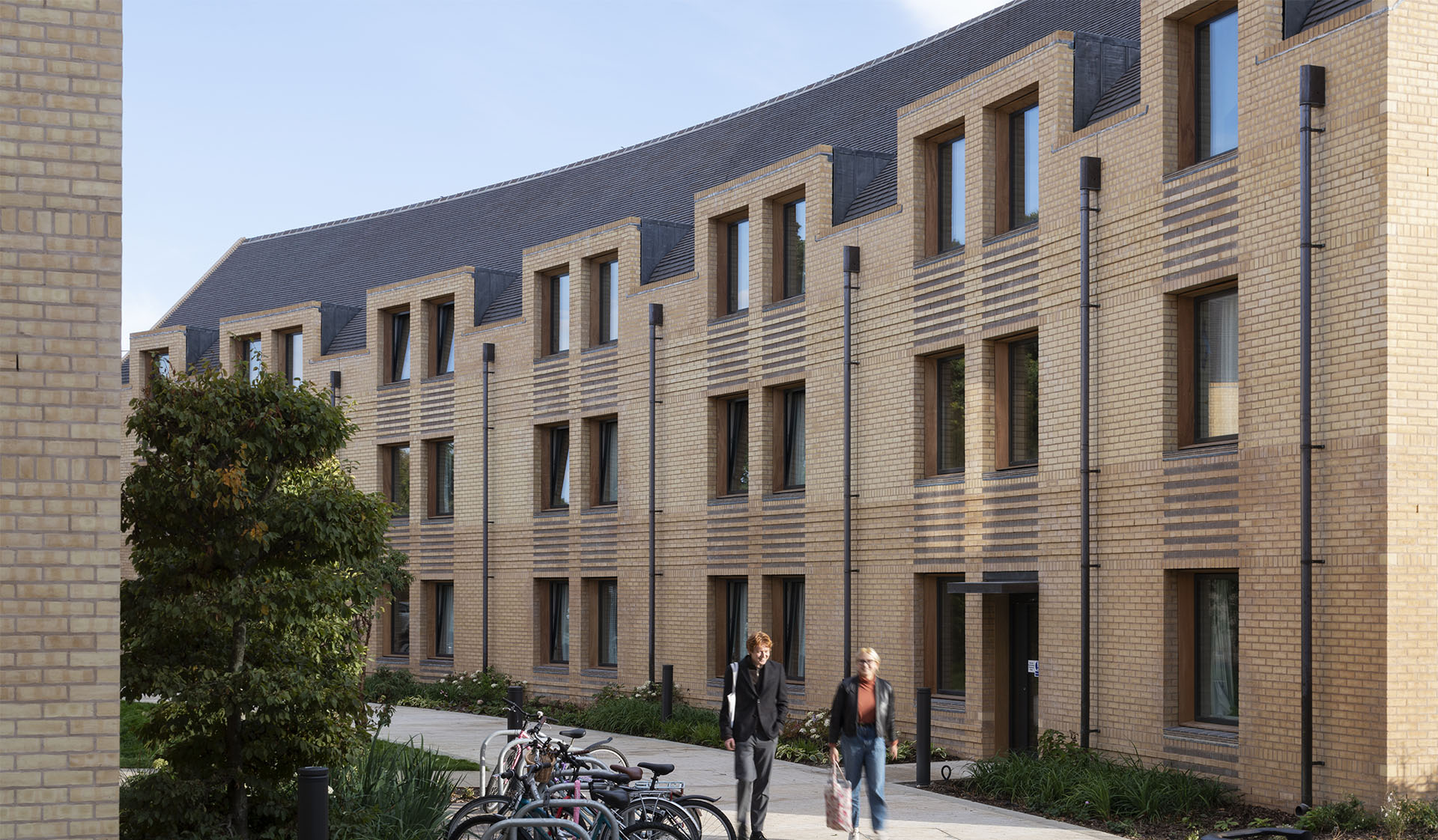 The steeply pitched roofs are not only gently curved along the horizontal but also along the vertical where the pitch increases to become almost fully vertical at the eaves. The architect's design exudes calm and their use of high quality materials throughout emanates a sense of permanence. This is a building that has been built to last.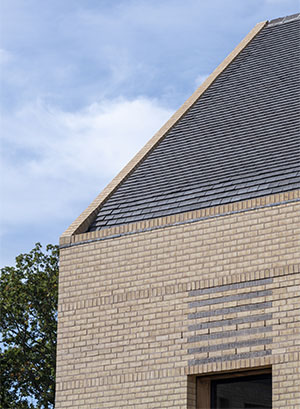 Feilden Clegg Bradley comment "The handmade Staffordshire blue plain tiles were chosen to compliment the two colours of bricks on the project, Cambridge buff and red multi. As well as being sympathetic to the surrounding context, it was important to use a consistent material that would suit a pitched roof which not only curved in plan but also in section at the eaves. The plain tiles helped create this overall uniformity but with a handmade and textural aesthetic."