Case Study - Tescos Supermarket New Malden

General Contractor: Costain Construction
Roofing Contractor: Bracknell Roofing
Architects: Smith Smalley Architects Ltd
Background
In 1997 a decision was taken to extend the Store. This was a complicated task as the work was to be carried out whilst the Store continued to trade.
Challenge
The architecture of the roof was dramatic and highly unusual containing a series of steep dormer features along the perimeter and three tall spires, all tiled in Rosemary blue brindle tiles. It was discovered that these were no longer manufactured.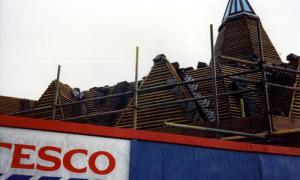 Solution
All the materials supplied provided a truly remarkable match to the original roof.
Result
Dreadnought was able to provide a virtually perfect match to the original Rosemary Blue Brindle tiles. It was not possible to salvage the original tiles from the existing areas to be demolished. The relocated spires and the front elevation containing 17 dormer features were all tiled in Dreadnought tiles to match the original tiles and all the special fittings.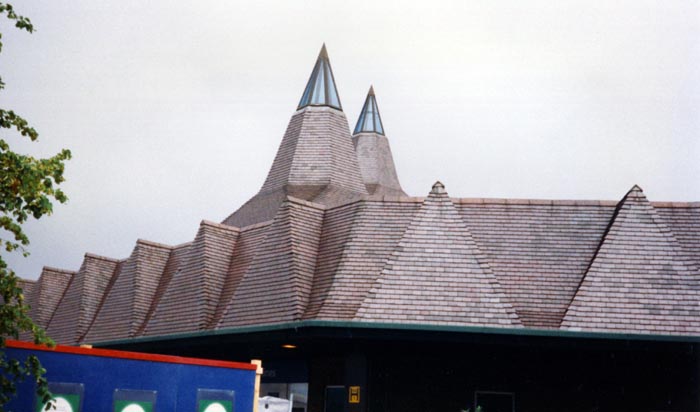 This project was completed without loss of trading time in the Store