Clean sleek lines
Architect - Adrian James
contractor & developer - Sabatini homes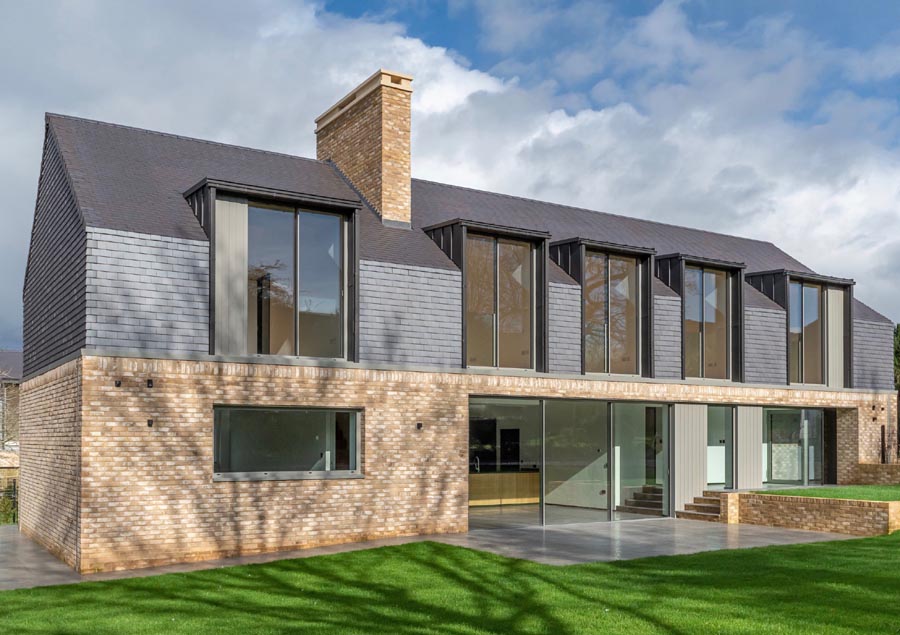 Ellis and Clough House are beautifully constructed new homes in a leafy setting on Oxford's Cumnor Hill. Designed by Adrian James, these sleek contemporary new houses have been created with such exceptional attention to detail by Sabatini Homes, they are almost bespoke artworks in themselves rather than regular dwellings!
Adrian James Architects have specified Dreadnought's Staffordshire Blue smooth clay tiles on a number of high-end contemporary residences and self builds, and on the simple barn-like structures of Ellis and Clough House, they selected these tiles to form a wrap over the top half of the buildings with mansard tiles making the transition from the roof to the vertical walls.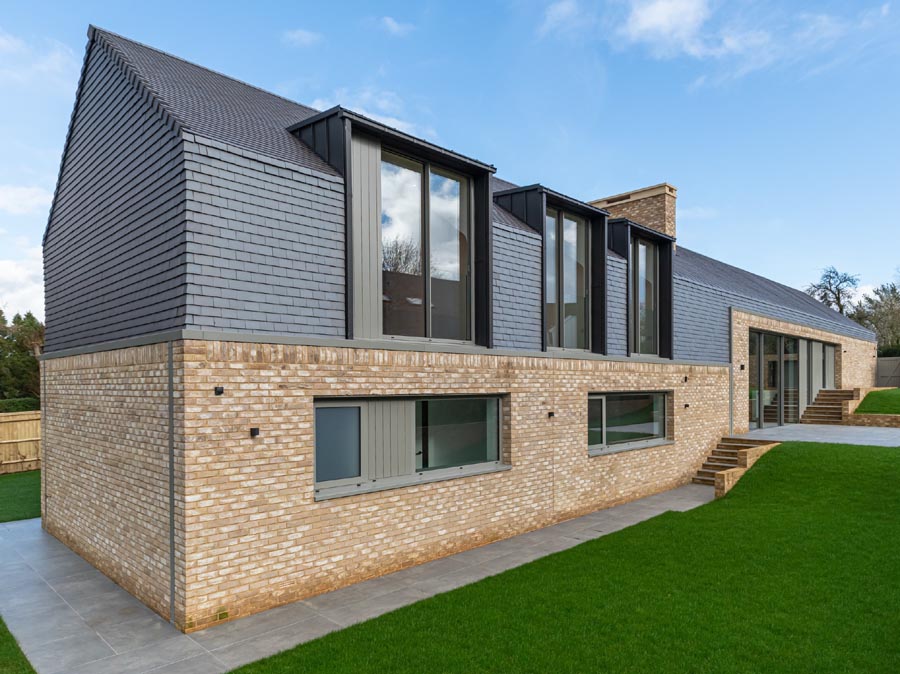 Craig Haller from Sabatini Homes was keen to achieve a clean, minimalist aesthetic and his highly focussed approach and attention to detail called for a number of bespoke clay fittings. "Traditional Winchester cuts were way too fussy and decorative for the look I was after," explains Craig. "I wanted the tiles to run in clean lines all the way around the properties and with each property stretching 34m in length, we just couldnt afford any inaccuracies. Our roofing team had to be extremely precise with their timber work and with laying the tiles to get the courses to line up exactly all the way around, and the tile manufacturer had to work to pretty tight tolerances too.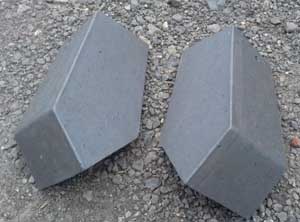 It became clear that we would need bespoke mansard verges to close off the ends where the mansard tiles meet the gables, I would also need some bespoke block ends to form a neat finish at the apex where the cloaked verges meet the ridge. I found that very few clay tile manufacturers offer a Mansard tile or handmade bespoke fittings, so I was delighted that Dreadnought were able to do both and within a reasonable time frame. " Craig made drawings of these special pieces and sent them to Dreadnought's technical team. From these Dreadnought created the special fittings and supplied them within the timeframe that Craig needed.
Sabatini Homes have created 2 beautiful, highly contemporary homes using quality building materials and a simple minimalist design. Their attention to detail and careful planning have lead to some very effective and neat, bespoke solutions that have required no mortar and are therefore maintenance-free. They have been built to last for generations to come.